about
Dayanand Boholah Seafoods Co Ltd.
Enjoy our fabulous seafoods
Our Company is involved in the distribution of Seafood/Meat which are mainly imported from India, Madagascar, China, Indonesia & many other Country
How We
Started
Initially, Mr. Dayanand Boholah started his business as a sole trader trading on his Autocycle. With successful efforts and an increase in demand, a private company took birth, known as Dayanand Boholah Seafoods Co. LTD on June 2002. The company is specialized in the imports and distribution of Frozen Seafood & Meats. In addition, Local fish (fresh & Frozen) also form part of our business.
Located just two blocks from the distribution center in Poste De Flacq, We provide professional cold storage services to our customers, as well as convenient delivery options through our transportation company..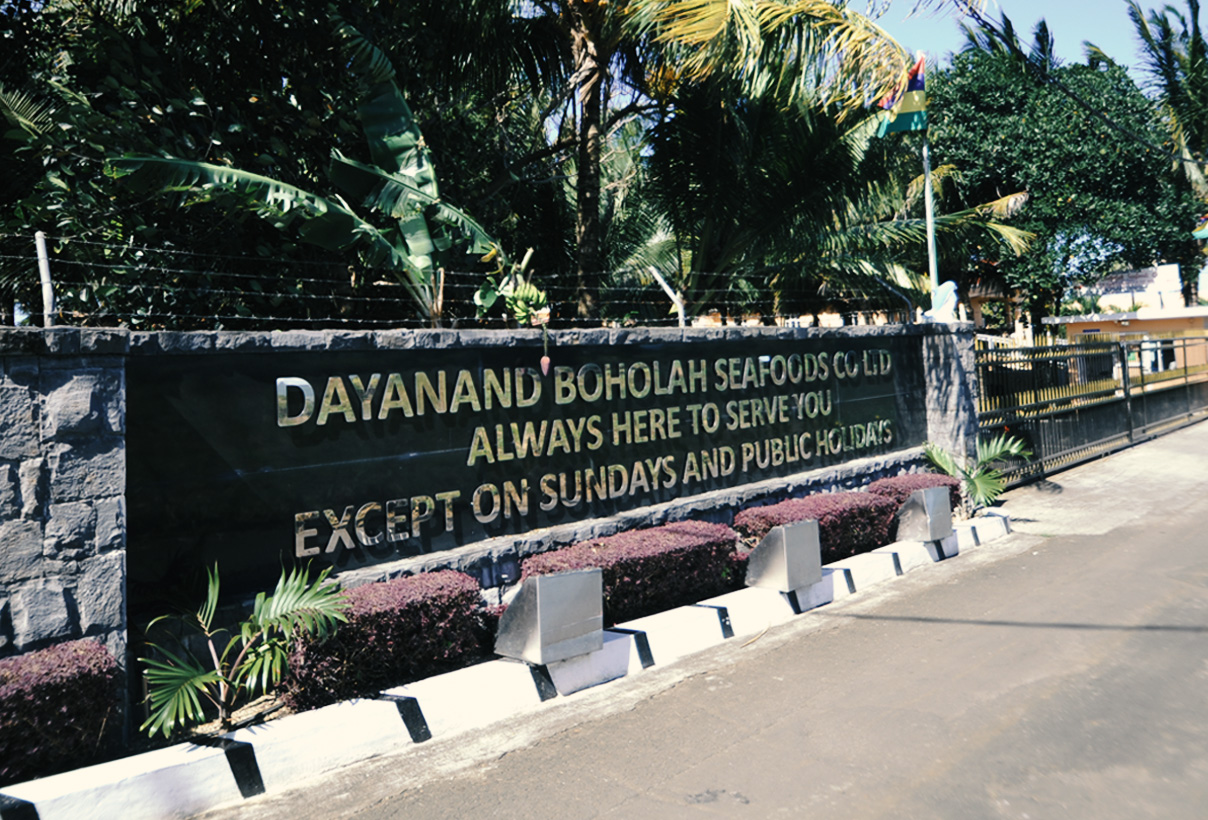 Our Company
At Dayanand Boholah Seafoods Co. LTD we are specialised in fish trade. We offer a wide variety of frozen fish and seafood products, both wild catch as farmed raised in fresh water. Through our worldwide sourcing we have the ability to supply consistent top-quality fish and seafood to our customers all over the country.
Our fish products meet the highest quality standards for foodservice as well as retail. The frozen fish and seafood products are packed under our own private labels: Dayanand Boholah Seafoods Co. LTD. The brand is well known in the market in Mauritius.
Equipped with spacious warehouses, a reliable fleet of vehicles, constantly updated technology, Many qualified technicians and many subcontractors, Dayanand Boholah offers quality, innovative services every day.
Vision
A world in which responsible and sustainable use of fisheries and aquaculture resources makes an appreciable contribution to human well-being, food security and poverty alleviation.
Mission
DBSF Logistics is a fully insured Seafood company. With more than 10 units on the road each week, we have what it takes to meet our customers' logistic needs. Whether we are making deliveries or back-hauls, Dayanand Boholah Seafoods Co. LTD strives on customer service and being the most efficient in the business.
Motto
The No.1 Seafood Specialist
The Best Seafood on the Market
The Best Dynamic Team
Company Growth
We can say that now we have customers such as Sun Resorts Group, Attitude Group, Veranda Resorts Group, LUX Resorts, & many other hotels and also many restaurants as well as Hypermarkets. The company is legally documented with certificate of Incorporation, Import License, Cold Room license & Distributors license. Besides, the company is ISO 9001-2015 & HACCP certificated.
In order to provide the best quality service, We take the responsibility to offer the best quality and hygienic products at a very competitive price. The company is equipped with 10 Cold Room with the capacity of 600 Tons, a Chilled Room of 10 Tons capacity and several refrigerated Lorries to guarantee a minimum delivery time.